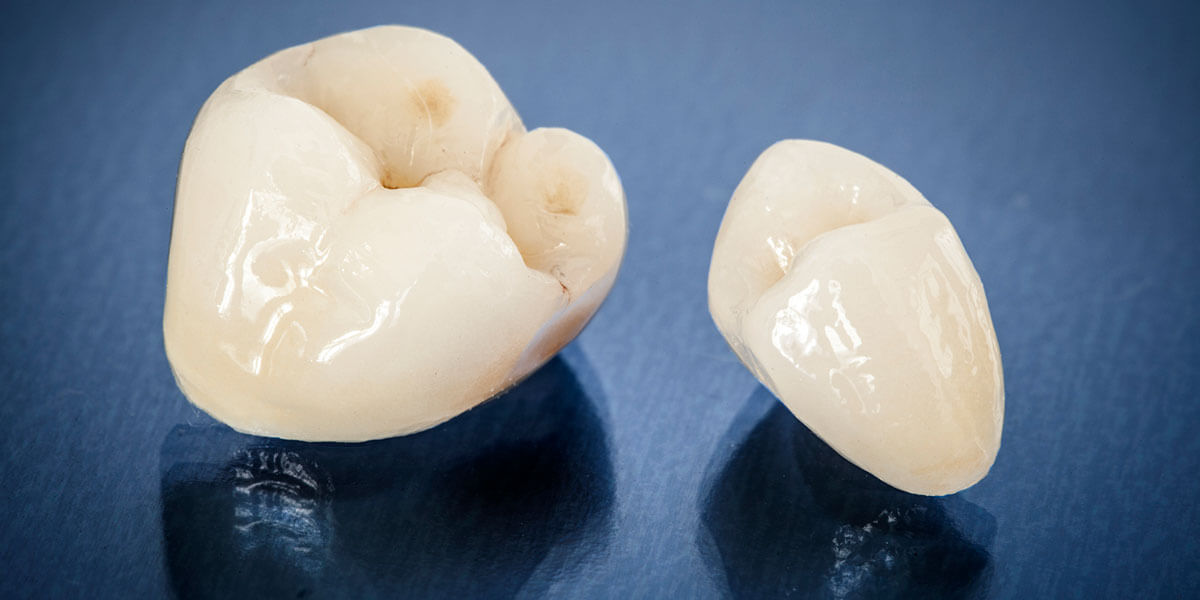 ---
If a tooth has more extensive decay, a dental crown may be the ideal aesthetic and functional restorative solution.
---
At Island Smile Dental Group, we offer our patients natural-looking crowns made from high-grade materials. If you think you might be a candidate for a crown, make an appointment today. At your first appointment, Dr. Mekawy will give you a local anesthetic to minimize any discomfort and then prepares the tooth for the crown by filing down the tooth. When finished, she will create a mold of the newly shaped tooth and fit you with a temporary crown. The tooth impression is sent to a high quality dental lab where an experienced technician will create your permanent crown. In about 2-3 weeks or when your crown is ready, you will return to the office for Dr. Mekawy to fit your permanent crown and cement it in place.
---
The three most common types of crowns:
---
Porcelain
---
Porcelain crowns are the most natural-looking. Dentists commonly use them for front teeth because they blend so well with the natural teeth around it.
---
Porcelain Fused to Metal
---
These crowns are known for their strength and durability while also allowing for a natural-looking restoration.
---
Gold Alloys
---
These may be used when more strength is needed, particularly for patients who grind their teeth at night.
---
If you need a crown, speak with Dr. Mekawy about your options so you can choose the most appropriate solution for you. Book your appointment today by calling the practice at 516-520-5858 or emailing our office to request an appointment. 
---